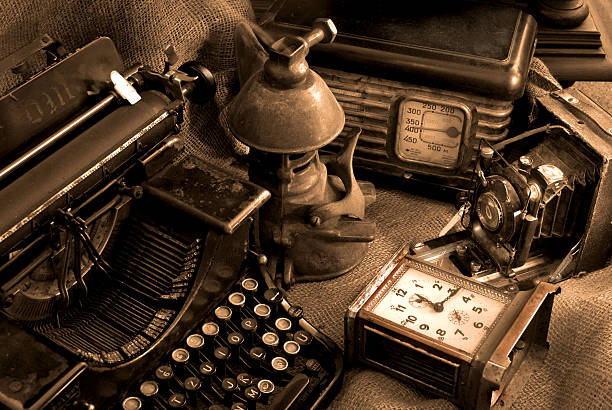 Once upon a time, there was a woman, who, through no fault of her own, decided to become a writer (silly woman).  So, with a fat-barreled ballpoint pen (very comfortable on the hand, no less, and her favorite writing instrument of choice), it's dark indigo ink chamber filled to its brim and it's .7mm ball bearing tip inked and ready for writing, this intrepid would be author began to fill the wide ruled pages of her spiral notebook with the words that were tumbling from her very prolific imagination.
It took her two years, many a spiral notebook, several refills of her trusty pen's handy dandy ink cartridge, and hours upon hours of transcription into her dependable computer's Word document program to complete the first draft.
Once the story (a murder mystery titled Murder at Tulip House, set in 1932 England that miraculously appeared to our author after binge watching about 15 hours of Agatha Christie's exquisitely adapted Hercule Poirot series, presently being broadcast on Acorn TV), was dutifully researched, rewritten many, many times, reviewed by trusted friends with degrees in English (thank heaven for wonderful friends), given the once over by the wonderful free (our author is big on free) portion of the online proofreading program by the apt name of Grammarly, found at https://www.grammarly.com and a genre appropriate and fantastically rendered cover purchased from https://www.selfpubbookcovers.com (a stunning site for book covers for all genre), the requisite research was initiated into how to ePublish, for free, our author's first completed novel.
She read the free downloadable pdf how-to files provided by Smashwords at https://www.smashwords.com and Amazon Kindle at https://kdp.amazon.com  (they have different requirements, so she read both).  Taking her time, as she is a very organized woman, our author followed both sets of instructions, spending many additional hours formatting her manuscript (she created two separate files to make formatting easier), in order to comply with each entities requirements for ePublishing a novel on each website.
Because of her due diligence, she was able to use the document formatted to the Amazon Kindle specifications when submitting her manuscript to Barnes & Noble and KOBO.
Once all the necessary requirements were met, all front matter created, and a free (yep, free) ISBN number obtained from Smashwords, as Smashwords prefer their ISBN numbers and Kindle, Barnes & Noble (Nook), and Kobo don't care where this very important tracking number comes from, just as long as you have one, our intrepid author began submitting her manuscript to these ebook publishing sites. With each submission, sending good wishes into the ether and crossing her fingers for good luck, she then pressed publish.
Within minutes of letting her friends and family know of this new and daring accomplishment, several books were sold.
Eureka!!! She was now, forever and always, a published author.  Yay!  Happy dance, happy dance.
To her delight, as all the statistics regarding first-time author's sales success figures emphasized a high probability of no sales to be the norm, our author managed a very moderate (emphasis on very part) sales success.  Again, yay, with an added very silly happy dance.
Thinking to take advantage of Kindle's CreateSpace at https://kdp.amazon.com  and provide her reading public with a print-on-demand (POD) copy of her book; our author obtained the requisite ISBN number for a printed book from Kindle and began following the website's directions for creating a printed copy of her book.  Sadly, this has not turned out to be a positive experience and is still a work in progress.  But, because she now had the appropriate ISBN numbers (these were also free from Smashwords) for a printed book, she was able to apply (again for free) for an LCCN (Library of Congress Catalog Number) at http://www.loc.gov/publish/pcn , and receive an LCCN number without a problem.  This site is also used to obtain a CIP (Cataloging in Publication) description for your completed manuscript, also for free.
Once our author has all the bugs worked out for her POD book, the LCCN number will be added to the front matter before submitting the book for printing. Our author will keep her reading public apprised of her progress on this very important project.
As it happens with do-it-yourself projects there are sometimes glitches. This has happened with Amazon Kindle.  For the moment, due to Murphy's unpredictable laws of the universe, the copy of our author's book that is presently available on Amazon Books, cannot be updated with the latest revisions and it does have some errors that need correcting.  Our author apologizes to all readers for this glitch and hopes to have it corrected very soon.  Our author thanks you in advance for your understanding regarding this matter.
Not wishing to leave any publishing stones unturned, our author has also put a great deal of effort into sending query letters to reputable literary agents.  Even with the understanding that finding an agent interested in representing a first-time author to be close to impossible, as literary agents receive thousands of submissions a week (yep, thousands a week), she persevered.  After reading the advice and direction provided on many a different website, all basically saying 'don't get your hopes up,' our author created a query letter (checkout http://www.writersdigest.com/editor-blogs/guide-to-literary-agents/successful-queries for a good passel of great query letters you could use to write your own superlative query letter, there's a lot of great info on this site, so check it out).  She also reviewed the information available on the website Association of Author's Representatives, Inc. at http://aaronline.org , and got down to the business of sending a well written query letter, plus the requisite attachment, to the 140 literary agents (our author also created a query agent form that listed the agent's name, agency, email address and attachment requirements to make sending her query's a quick and easy process), interested in mystery writers.  And surprise, surprise an agent, actually two, yes, two agents, wanted to read the entire manuscript.  So, amid heart flutters and a whisper of disbelief, off it went.
It wasn't long before one of the agents (name withheld in order to protect the innocent), wrote back saying she 'adored' ( a direct quote), the main character but the introduction leading to the initial murder was a bit long, stating: "…but for today's reader the introduction takes too long, no matter how well written and crafted the narrative." It must be said that our author was just a little bit giddy to hear her literary effort being thought of as being well written and crafted.  Kazow people!  Our author does have to say, flattery will get you everywhere.  So when she was asked to cut the first 35 pages of her novel and resubmit, she did.
With this second submission our author asked, as she was still doing a great deal of research on publishing in general, about social media and how important it was in today's world of publishing. She also mentioned that she did not have a big social presence.  This revelation did not bode well for our author, as this well-known agent stated that it was very important, promptly ending all communication with the author.
Sigh.
Ah, well, so much for stardom and world fame.
Undeterred, our intrepid author put in many a long hour researching everything she could about how to market her book on her own.  She listened to dozens of podcast hosted by successful authors (check out https://www.thecreativepenn.com and https://sterlingandstone.net, to name just two of the thousands of very informative podcasts available on the net), to reading books from the library (yes, ladies and gentlemen, real printed pages with a front and back cover, hold it in your hands, and turn the pages type books on marketing).
Because of her diligence, she has come to realize that, short of becoming a marketing expert with a social media following of hundreds of thousands of wonderful fans, and using marketing management sites like MailChimp at https://mailchimp.com or AWeber at https://www.aweber.com to manage your vast list of subscribers; a requirement by the big five trade book publishers before even looking at a promising manuscript from a first time author, leaving little or no time for the writing of future sparkling endeavors, or paying thousands of dollars that she does not have hiring marketing experts and placing costly ads everywhere, this author decided the best thing she could do would be to continue researching ePublishing sites, create her own website, again for free, using WordPress.com, and write, write, write.
And that is exactly what she is doing.
Her present effort, Murder at Tulip House, is available at Smashwords.com, Amazon Books (remember there are some editing errors in the Amazon version only but the story is still there), Barnes & Noble, and the international eBook site: KOBO.
Our budding author would greatly appreciate hearing from readers everywhere, as she has many other story ideas that she is in the process of developing and your input and questions are very important to her. She also hopes the above information is helpful to all authors everywhere.
Remember: creativity does not happen in a vacuum. So, get out there and explore your world, crack open your favorite writing tool, and see you on the web.